Homesite Quick Search
Search for homesites within our communities
Please select specifications
About Us
At Westervelt Communities, we live for progression. Largely responsible for the residential development of prestigious Lake Tuscaloosa in west-central Alabama, we have master-planned and successfully marketed seven diverse developments over the past thirty years.
A division of The Westervelt Company, an organization of land stewards, we follow the most environmentally-sensitive and culturally-progressive guidelines available to ensure our developments aren't a conventional matrix of houses, but a community of homes.

Because while we certainly acknowledge our rapidly-changing world, we believe an ideal mix of value, security, lifestyle, and convenience is a timeless recipe for residential development success. And, we promise to bring that to you in each project we undertake.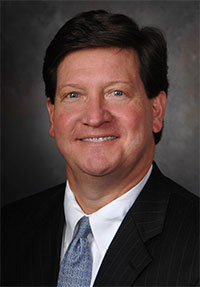 TOM CHAMBERS
Vice President, Westervelt Communities
(205) 562-5531
tchambers@westervelt.com

Prior to joining Westervelt Communities as Vice President, Tom Chambers owned a construction management business. He is responsible for developing and maintaining healthy business relationships in residential and commercial real estate. His progressive approach to management and marketing ensures a high degree of integrity and collaboration is present in his business transactions.


Tom is a member of the Urban Land Institute, the Tuscaloosa Home Builder's Association, and the National Association of Realtors.
Sign up for our e-news